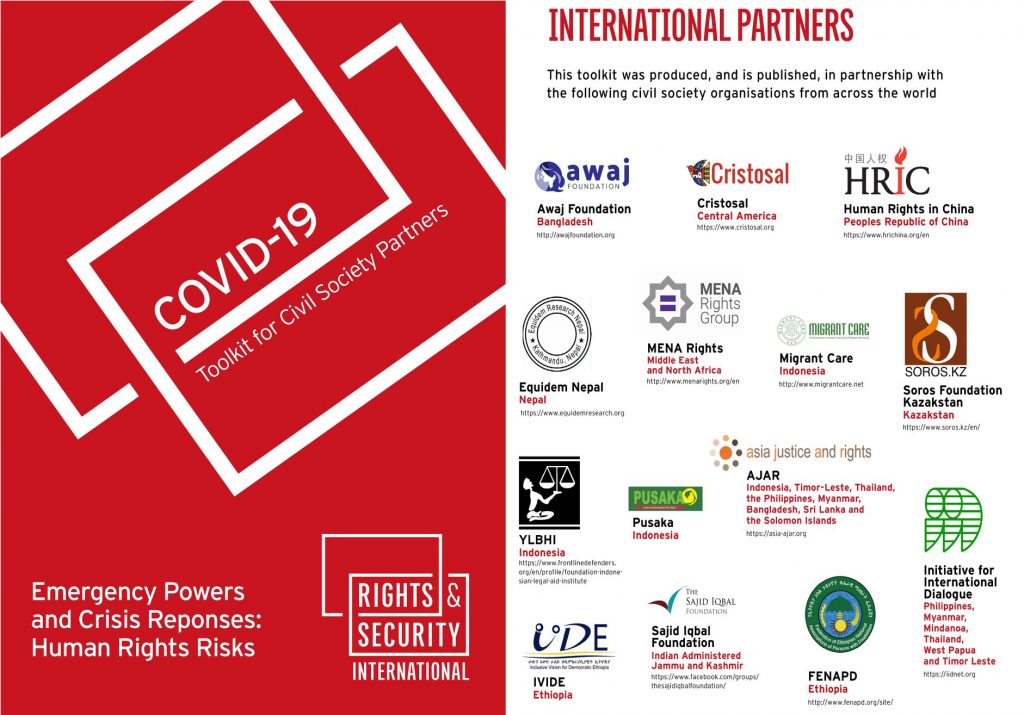 The Initiatives for International Dialogue is happy to have contributed in developing this "#COVID19 Toolkit for Civil Society Partners. Emergency Powers and Crisis Responses: Human Rights Risk" anchored by Rights and Security International (formerly Rights Watch – UK). Most needed during this period as we protect our respective communities from the virus and, at the same time, as we defend our civic spaces and rights from threats due to abuse of these emergency powers.
Watch this space as plans on roll-out and targeted advocacy with policy actors and official oversight mechanisms in Southeast Asia are in the works.
Translations to Bahasa Indonesia, Spanish, Bengali, Urdu, Hindi, Arabic, Chinese, Russian, Amharic and Kazakh are forthcoming. Download the toolkit.